/ Client
THE PARTNERS OF THE VAL DE SAMBRE AND THUDINIE TOURIST BOARD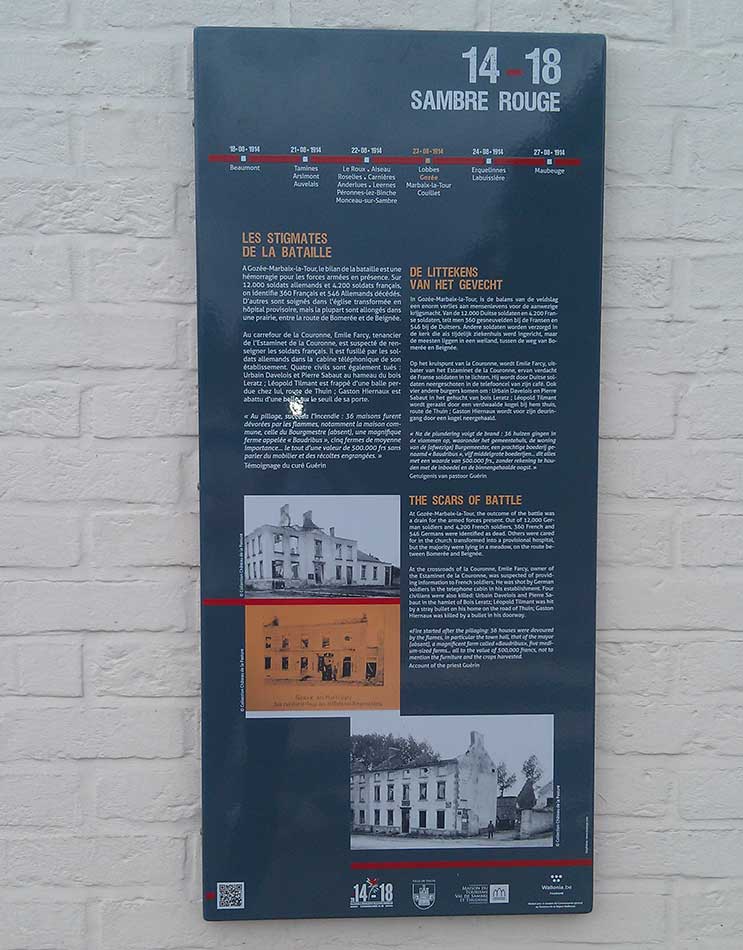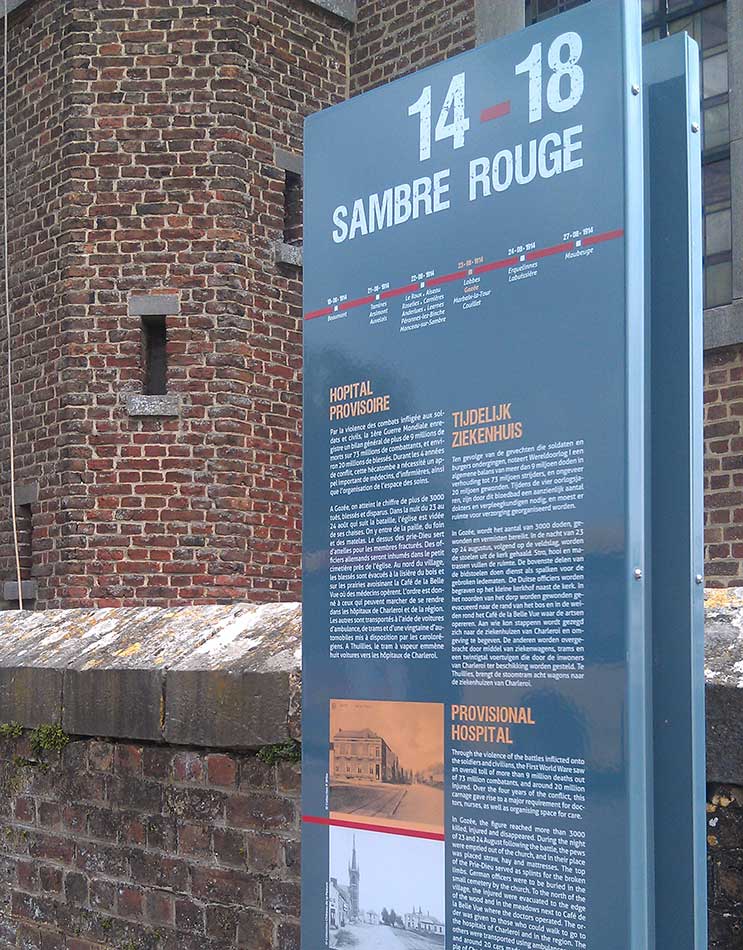 FOLLOWING IN THE FOOTSTEPS OF THE SAMBRE ROUGE...
Using enamel events signs to retrace the history of the battles fought in Belgium during the First World War. Specifically, the Sambre Rouge.
Events signs
On the 100th anniversary of the start of the First World War, the partners of the Val de Sambre and Thudinie tourist board in Belgium offered a wide programme of events related to remembrance tourism.
The 55 enamel sign units ordered from our Belgium subsidiary ACE were unveiled during the inauguration of a number of commemorative events.
Enamel, a material that will stand the test of time
Owing to its resistance to wear and tear, to chemical and atmospheric impact and to fire, enamelled steel is particularly well-suited for use in designing fittings or art installations for public spaces.
Group synergy
In order to manage this project effectively, our production factory in Bellefontaine (France) designed and manufactured units made from enamelled steel, including totems, information boards, etc.
These were then shipped to Belgium before being fitted on-site by the works teams from our Belgian subsidiary ACE.
More than 100 years of expertise
Enamel work has been a core activity of the Signaux Girod group since it was founded in 1905. At the turn of the century, the name Girod began to appear on headstones and clock faces, as well as on house numbers and road signs. In the modern day, it can be found in the signs used in stations of the Paris public transport network and in cultural, leisure and tourist hotspots.