/ Catégory
urban plant furniture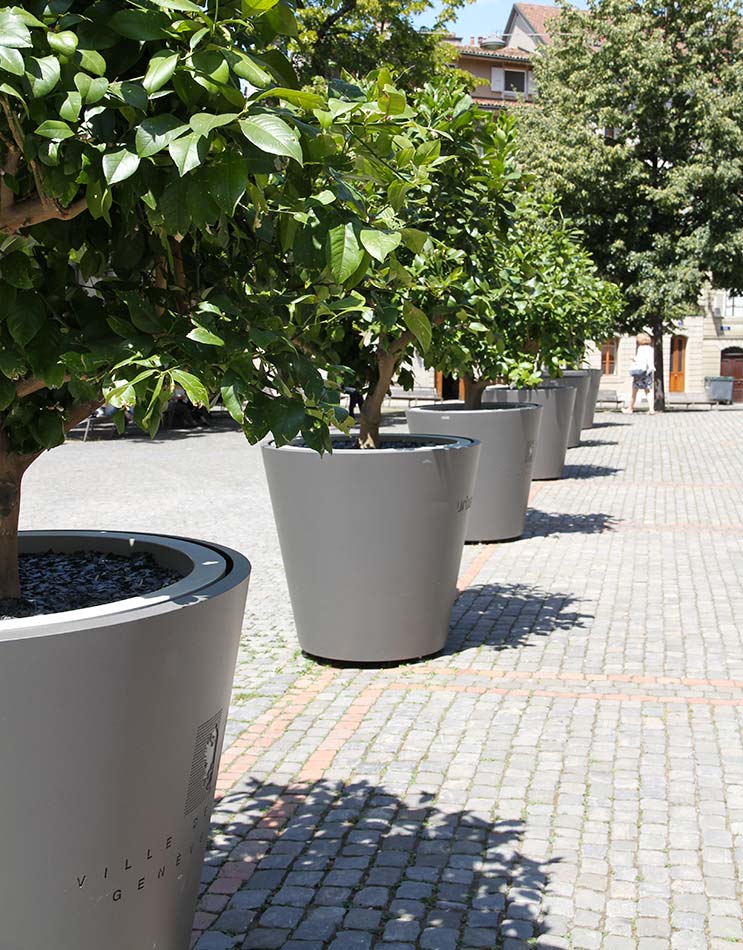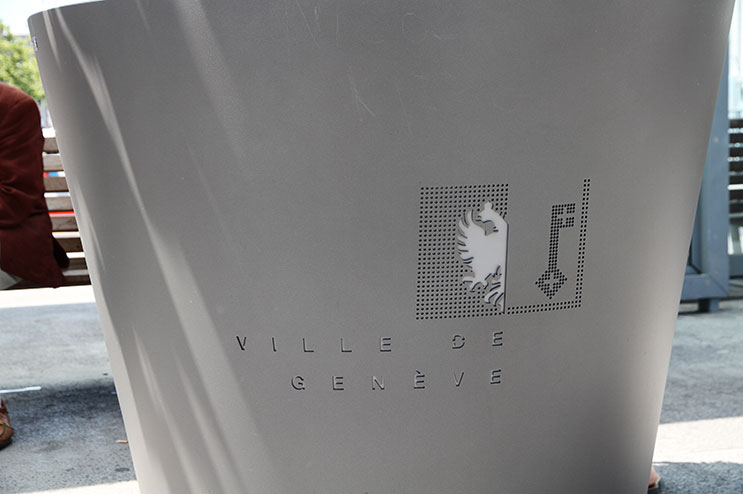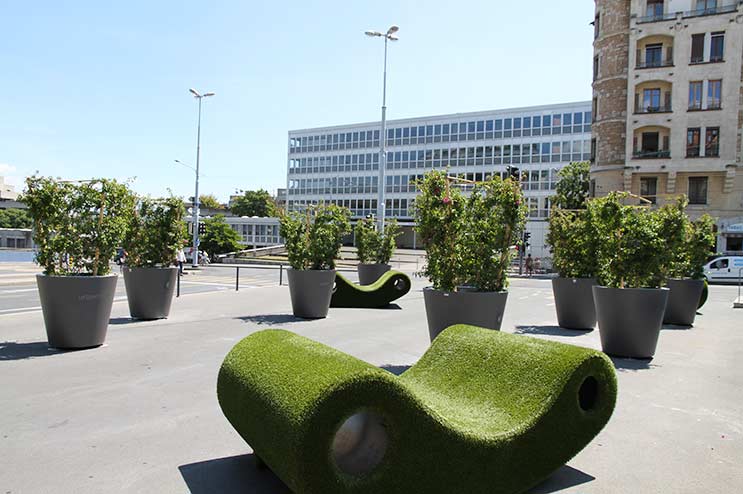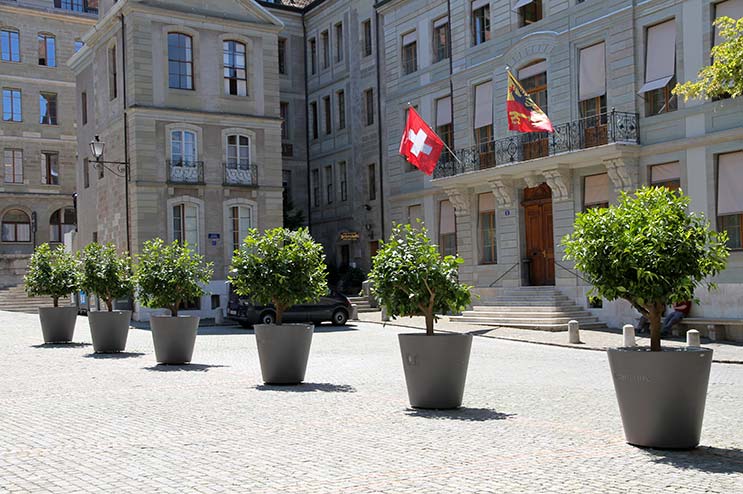 NATURE AT THE HEART OF OUR CITIES
Breathing new life into concrete public spaces, giving the people of Geneva enjoyable green spaces at the heart of their city.
The Urbanature project
Geneva is one of the greenest cities in Europe. 20% of it is made up of green spaces. However, its density is increasing while the percentage of green spaces has remained the same.
The goal of the Urbanature project is to provide the residents of Geneva with green spaces in the immediate vicinity of their homes while raising awareness of the role played by plants in urban environments.
Customised urban planters
Atech, a company who specialise in urban plant furniture, worked in collaboration with the landscape architects from the city of Geneva as part of the Urbanature project.
The staff at Atech imagined, designed and manufactured two types of urban planters. In order to create unique items, the first planter bears the logo of the town, an effect achieved using laser cutting. The interior colour of the planter is specific to the town. Lastly, the second was developed with reconfigured handling tools (specially-designed bases, lifting rings, etc.)
So far, we have designed and delivered 180 urban planters as part of this project.