/ Client
city ​​of Quiberon
/ Catégory
furniture for urban regreening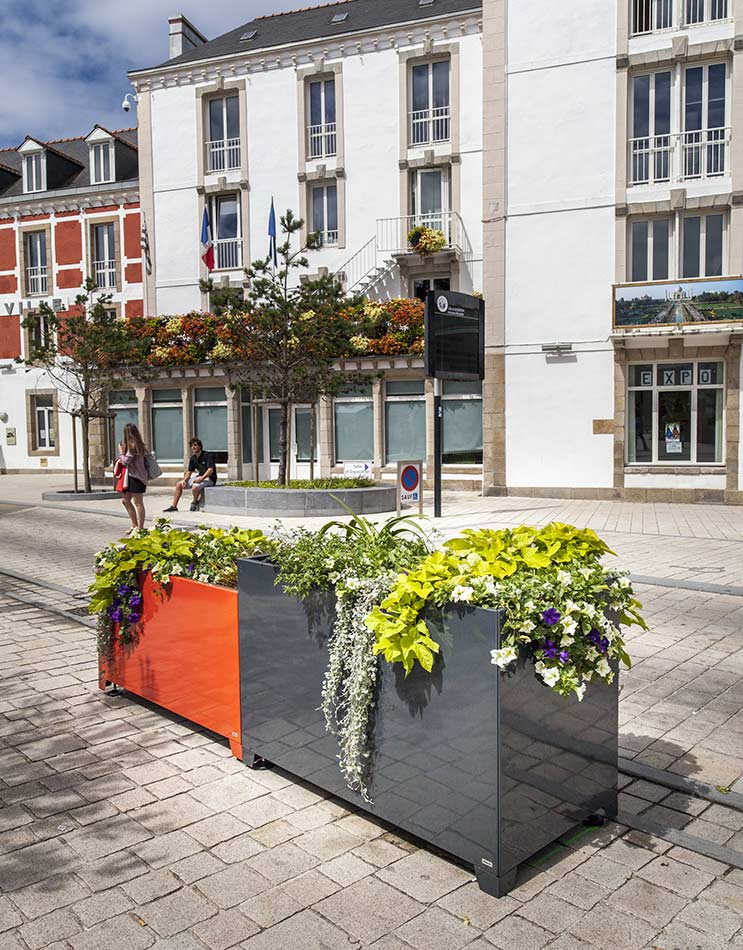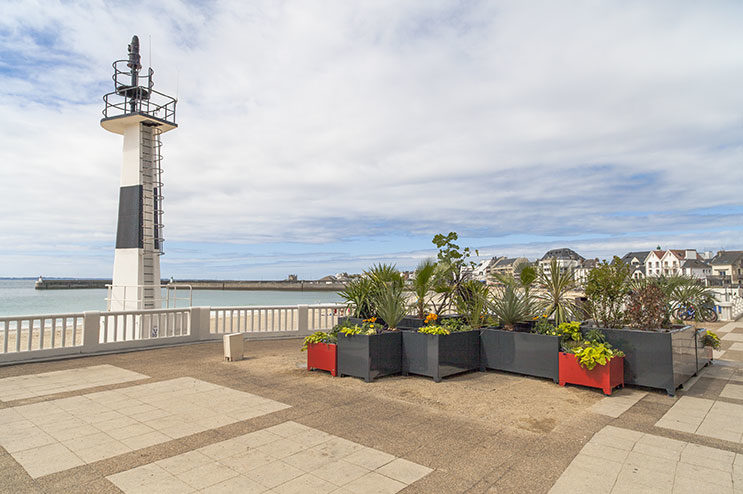 Bringing flowers to urban spaces
As part of a project to redevelop the town centre and the embankment, the town of Quiberon placed an order with Atech, our specialists in urban plant furniture, for 94 specially-designed planters made from enamelled steel.
Les structures rectangulaires en émail à These rectangular, enamelled structures with folded edges were developed at our production factory in Bellefontaine (France). Atech work teams then installed the furniture on-site.
A stylish range
This range of planters for urban regreening, known as Versailles planters, are ideal for outdoor redevelopment projects. They are available in a variety of sizes, shapes and colours.
Naturally stylish, this range will enable you to create the right ambiance for your outdoor development projects.
Enamel, a material that will stand the test of time
Owing to its resistance to wear and tear, to chemical and atmospheric impact and to fire, enamelled steel is particularly well-suited for use in designing fittings or art installations for public spaces.
More than 100 years of expertise
Enamel work has been a core activity of the Signaux Girod group since it was founded in 1905. At the turn of the century, the name Girod began to appear on headstones and clock faces, as well as on house numbers and road signs. In the modern day, it can be found in the signs used in stations of the Paris public transport network and in cultural, leisure and tourist hotspots.