/ Client
THE CITY OF SAN FRANCISCO
/ Catégory
Street furniture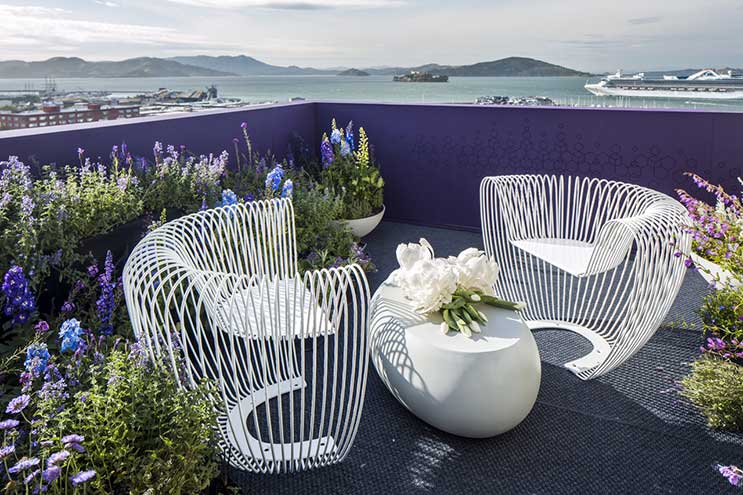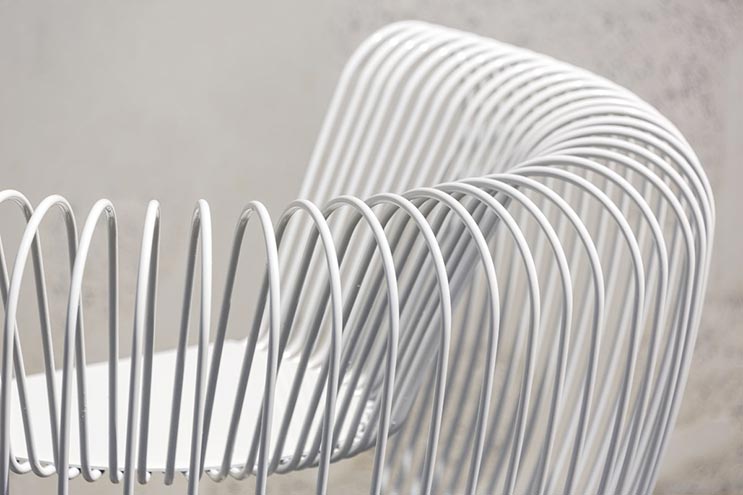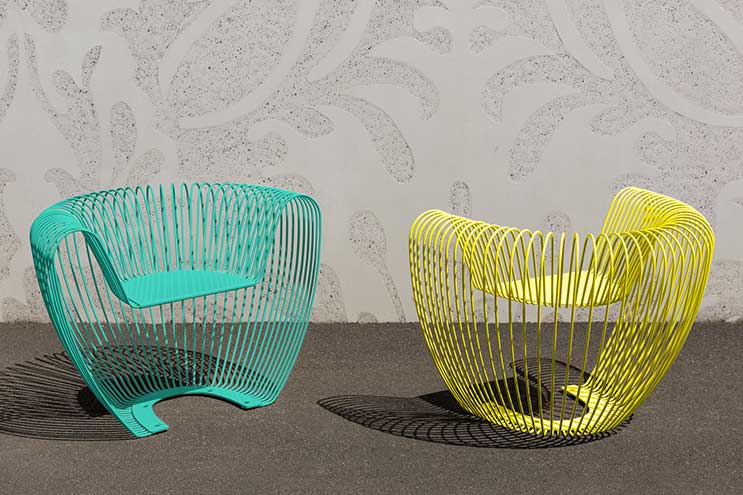 A FRESH TAKE ON STREET FURNITURE
A new twist on the famous club chair, a sort of formal expansion, the Bubble chair invites you to plunge right in.
Fun street furniture
Resolutely urban, the Bubble chair encourages you to take some time out to relax. Its innovative, fun and ergonomically-designed seat provides enhanced flexibility and comfort. This type of street furniture is perfect for public and landscaped spaces. The concept is to offer individual seats that are attached to the ground.
A spring in your seat!
This street furniture draws on an extremely simple construction principle. As is the case with traditional garden furniture, it is made from stainless steel wire. One single wire is coiled, assembled and wrapped around a seating frame in order to obtain a wire hull or shell. Unlike other urban seats, what sets the Bubble chair apart is its elasticity. Once seated, you will be able to discover all the flexibility the chair has to offer. Coming in fun, floral shapes, they "bloom", creating a distinct visual appearance.
It all started with a sketch…
The story began with a small sketch that was made while looking at an old fruit basket made from welded steel wire. The drawing began with a circular arc, which then became a frame. These "wire ribs" were duplicated, radiating outwards, with a club chair silhouette emerging…
Our partnership with the agency Outsign meant we were able to quickly bring this idea to life. This item of furniture is available both on the French market and overseas.