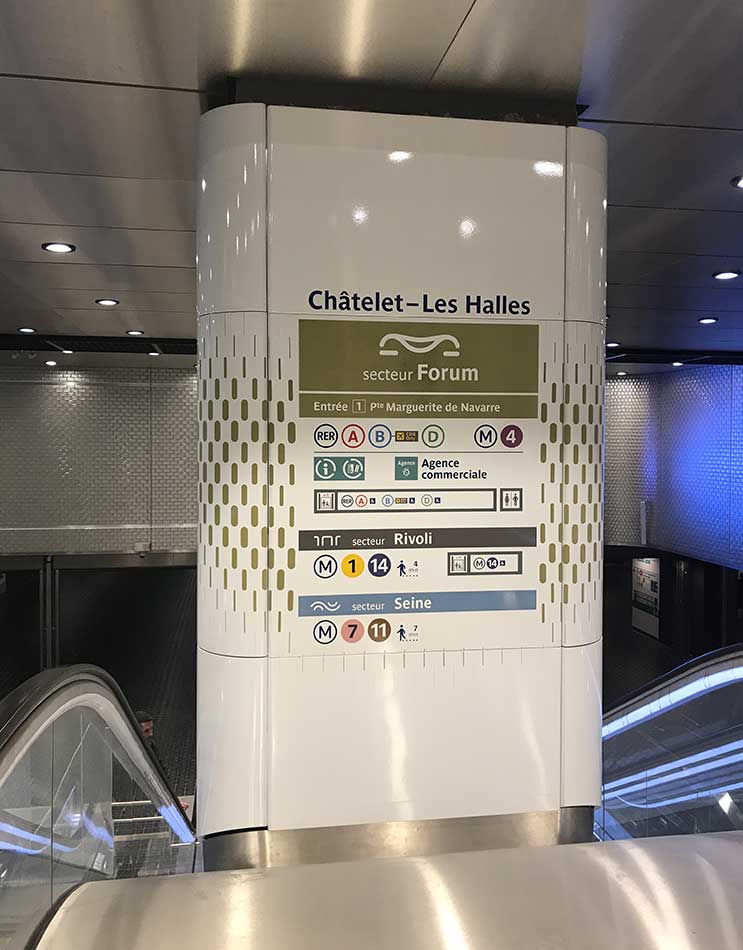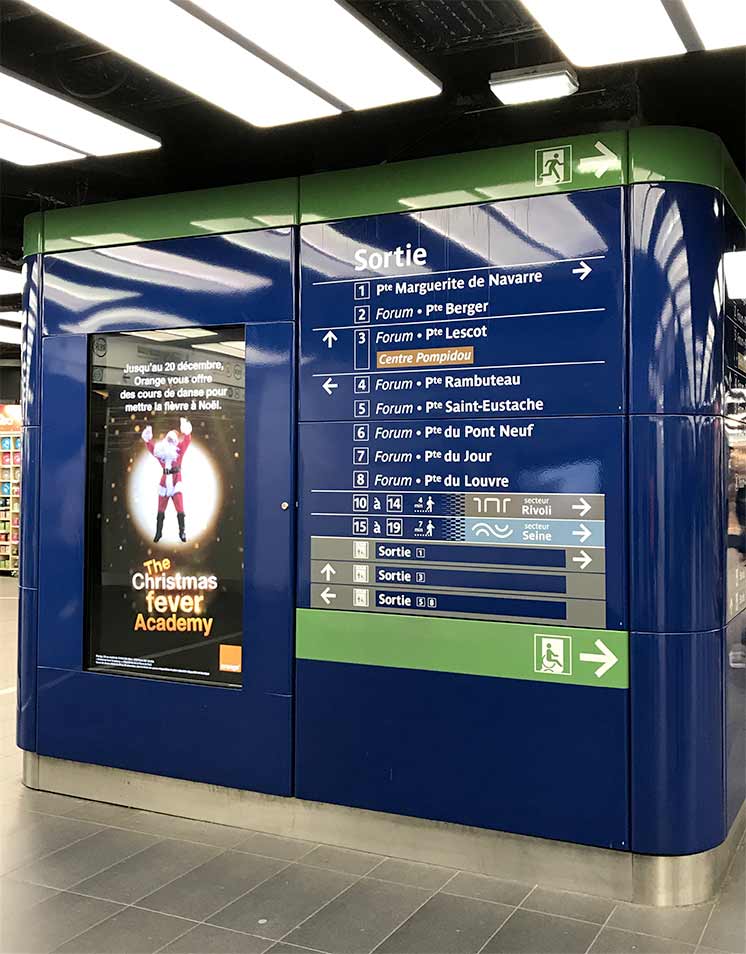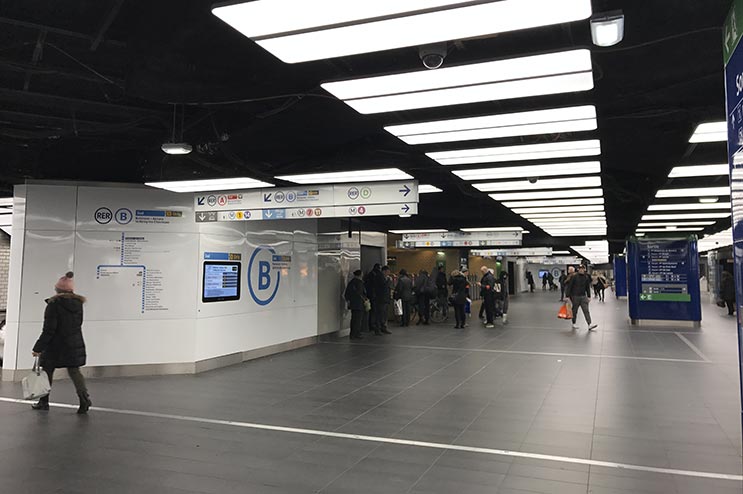 ENAMELLED WALL PANELS AND SIGNS
Redeveloping and modernising the Châtelet-les Halles transport hub in Paris in order to enhance and improve pedestrian access and to renovate the underground spaces.
A new image
More than 30 years after it was first opened, it was time for the site at Les Halles to be restructured and modernised. Owing to the large numbers of passengers, with more than 750,000 people passing through each day, the ageing nature of its structures and changes to security standards, the site was no longer fit for purpose.
The goal of this redevelopment project was to ensure that Les Halles would once again have an image in keeping with its metropolitan ambitions. It also aimed to improve the running of this landmark in underground town planning. All of this would make travelling through there a more enjoyable experience.
Adapted pedestrian signs
In order to improve the flow of pedestrian traffic and to make it easier for passengers to get around, Signaux Girod developed and fitted 8,000 m² of bespoke enamel wall panels and pedestrian signs at the Paris station Châtelet-les-Halles.
For this project, our design office put together the technical plans for fittings, before working on the design, the production launch, overseeing the project and managing interfaces. To finish, the work teams from our Paris office were sent the fittings, from where they were taken to the site for installation.
Enamel, a material that will stand the test of time
Owing to its resistance to wear and tear, to chemical and atmospheric impact and to fire, enamelled steel is particularly well-suited for use in designing fittings or art installations for public spaces.
More than 100 years of expertise
Enamel work has been a core activity of the Signaux Girod group since it was founded in 1905. At the turn of the century, the name Girod began to appear on headstones and clock faces, as well as on house numbers and road signs. In the modern day, it can be found in the signs used in stations of the Paris public transport network and in cultural, leisure and tourist hotspots.
Key figures
3500 Enamelled panels
510 Sign fittings
420M² of enamelled architectural panels