/ Client
Vinci construction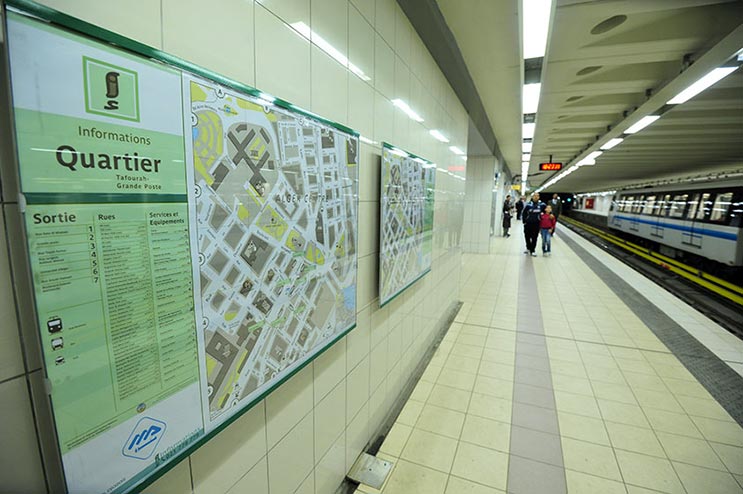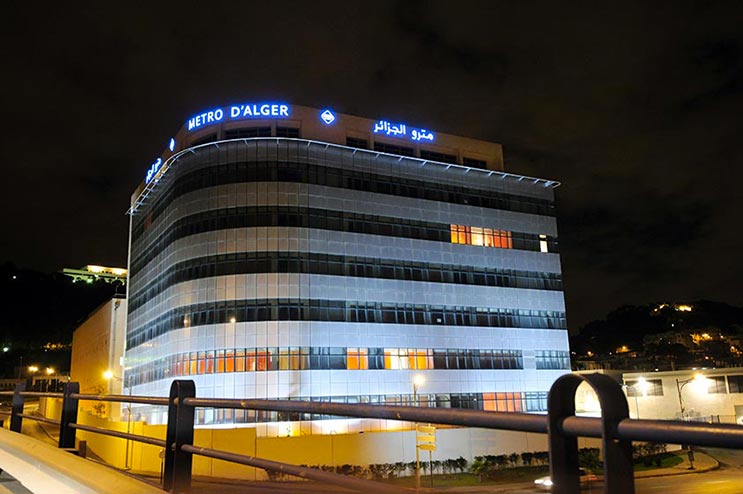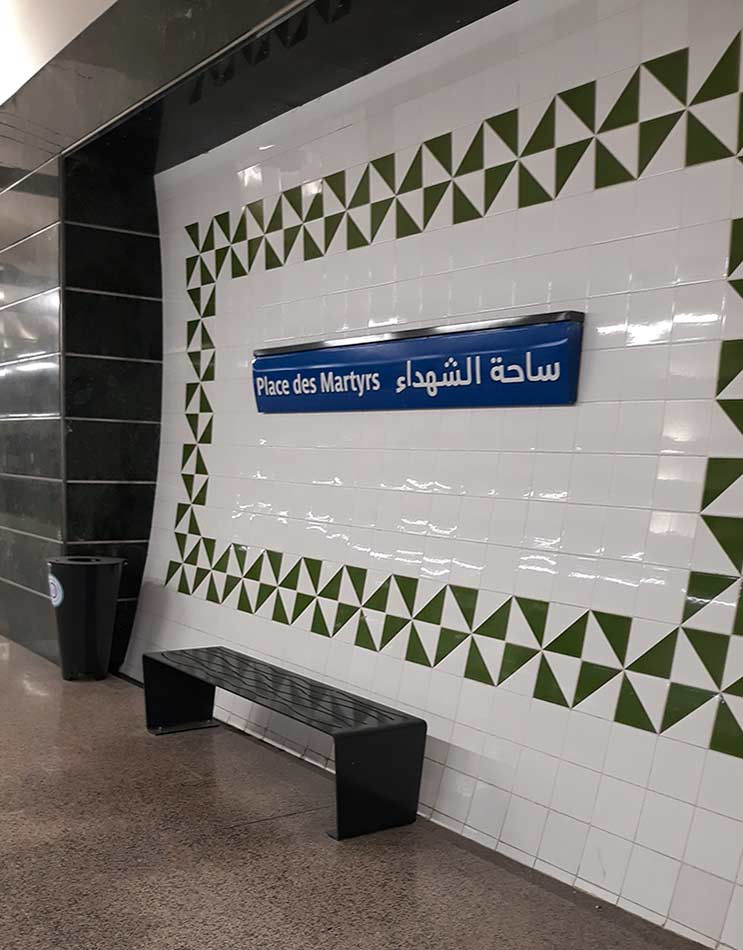 Creating signs for the first 10 stations of the Algiers metro, plus enamel wall panels and supplying street furniture following line extension projects.
The project
We were responsible for managing this project, from designing and manufacturing the furniture right through to fitting, over several phases.
Phase 1 : manufacturing signs for the first 10 stations on the Algiers metro.
Phase 2 : developing 1,300 m² of enamel wall panels for the El Harrach Centre and El Harrach Gare stations following projects to extend the metro lines.
Phase 3 : manufacturing signs and street furniture: 63 Atempo benches, 119 rubbish bins, 61 illuminated Lilla notice boards and 15 service information relays. The Aïn Naadja and Place de Martyrs stations were completed. Work on the Gué de Constantine, Ali Boumendjel and Les Ateliers stations is ongoing.
Group synergy
We designed panels made from aluminium, from PVC and from enamel for architectural cladding, as well as structural and fitting components at our production factory in Bellefontaine (France). We then digitally printed the PVC panels using a direct printing process. Lastly, the benches and rubbish bins were developed by our company Atech, specialists in street furniture and planters.
Our expertise
This large-scale redevelopment project drew on all of our industrial expertise, from laser cutting, folding, hole punching, digital printing on rigid supports, lacquering, silkscreen printing and enamel work right through to fitting.
Key figures
1000 Technical plans
1500 Different signs
120 Station names