/ Client
THE LA DÉFENSE DISTRICT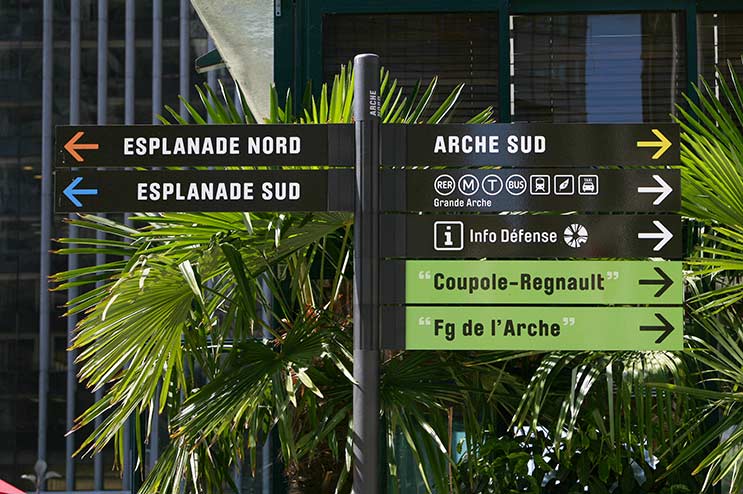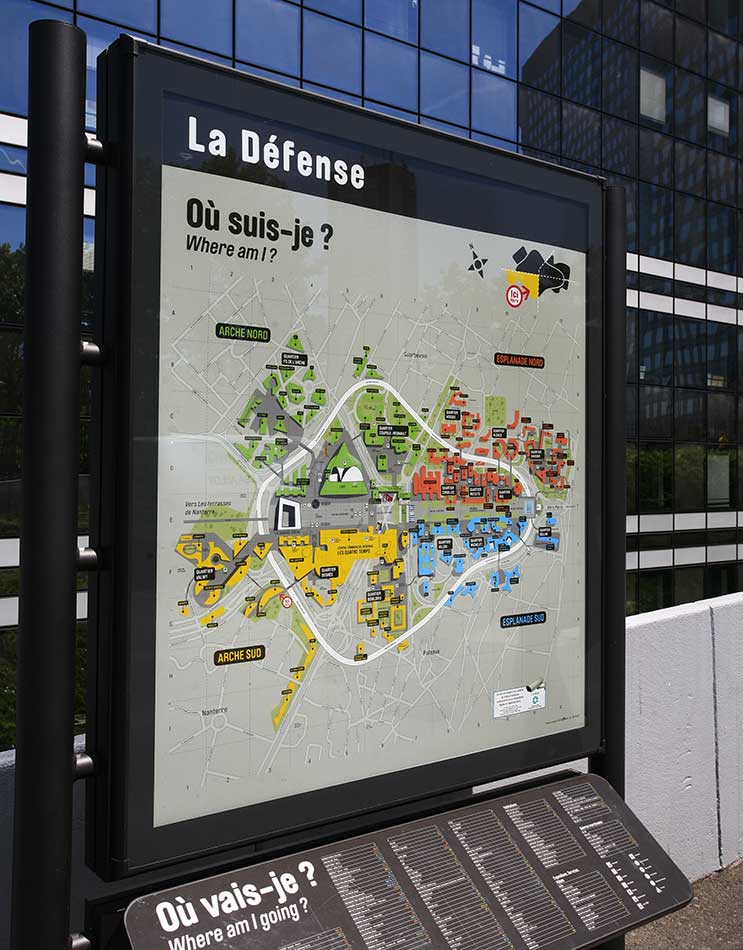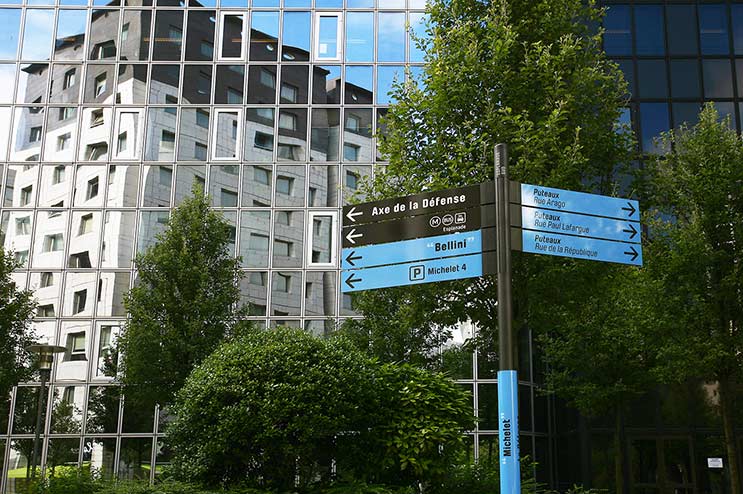 Designing pedestrian signage for Europe's largest business district, La Défense. The aim was to renovate the worn signs that were in place in order to make movement easier.
Long-awaited signage
With it becoming increasingly difficult to get around in La Défense, the public body responsible for managing the La Défense district (DEFACTO) assigned us the task of designing and manufacturing pedestrian signs. This would need to meet expectations with regards to clarification and simplification.
Furthermore, we were recently awarded the contract for maintaining and upgrading units for a period of 5 years.
Group synergy
The pedestrian signs selected within the framework of this project were part of the standard range of products developed by our Spanish subsidiary Senales Girod. The Ibiza range is already widely used across Spain.
Our mechanical design office were tasked with designing and manufacturing Service Information Relays.
The works teams at our subsidiary in the Paris region were responsible for carrying out the assembly and the installation of the units on-site.
Expertise
The graphic designers at our design office put together all of the maps: general plans, districts and sectors with regards to two different orientations, all the while respecting the visual identity of the La Défense district.
Our strategy, from design to manufacturing in association with the mechanical design office and the decor manufacturing workshops, blends aesthetics with consistency.
Key figures
1700 Directional boards
320 Signage masts
140  Maps