/ Client
AIRPORTS IN ROMANIA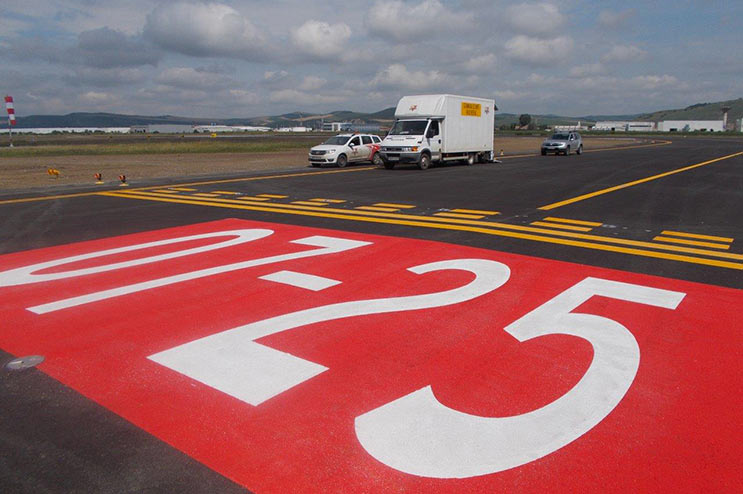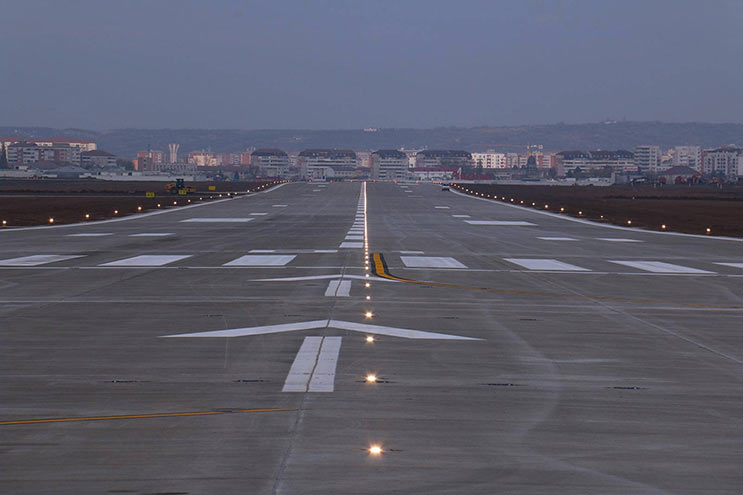 Specialists who are renowned for manufacturing and installing vertical signs for motorway and national road projects in Romania, Girod Semnalizare Rutiera are diversifying to move into the sector of surface marking.
Certified activity
In 2014, Girod Semnalizare Rutiera, a subsidiary of the Girod group, were awarded certification for their work on road surface marking. This certification, awarded by the Romanian Aeronautics Authority, is renewed every two years following an assessment of the capacities of service providers.
Our references for road surface marking
After the surface marking work carried out for the councils of Recas and Bistrita, the village of Icol and the town of Alba Iulia, Girod Semnalizare Rutiera are pursuing the development of their surface marking activities.
The Romanian subsidiary now have a number of references when it comes to surface marking for airstrips and parking areas. Here are our references: the NATO military base and civilian airport at Câmpia Turzii, Oradea airport, Iasi airport in the historical region of Moldavia in Romania and Transilvania airport in Turda.