/ Client
THE COMMUNITY OF MUNICIPALITIES IN LES ROUSSES (39)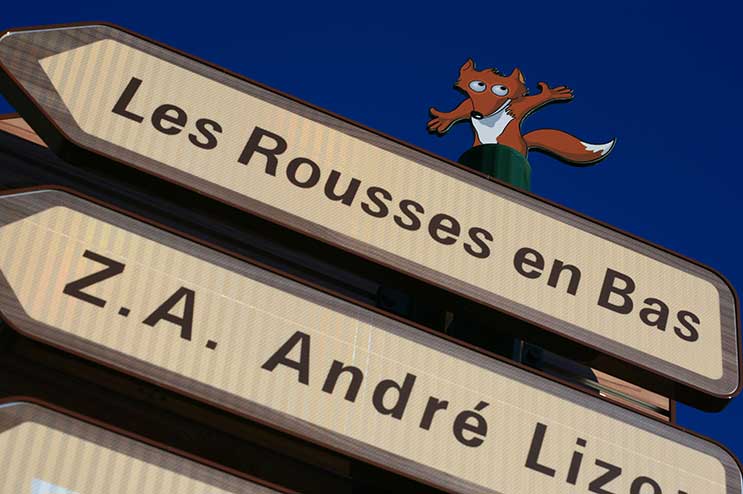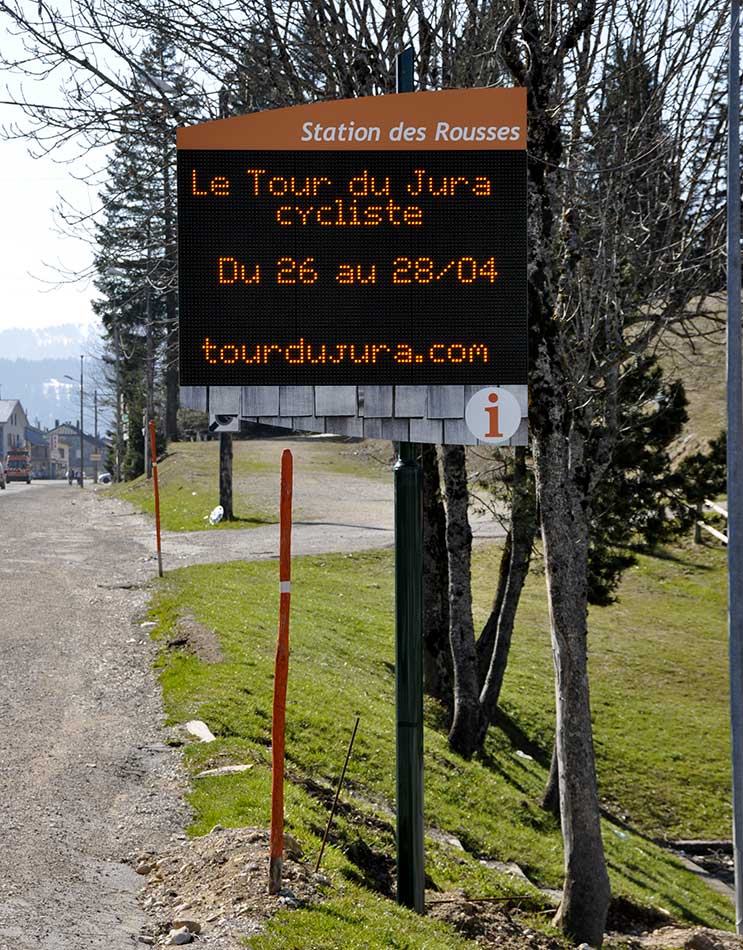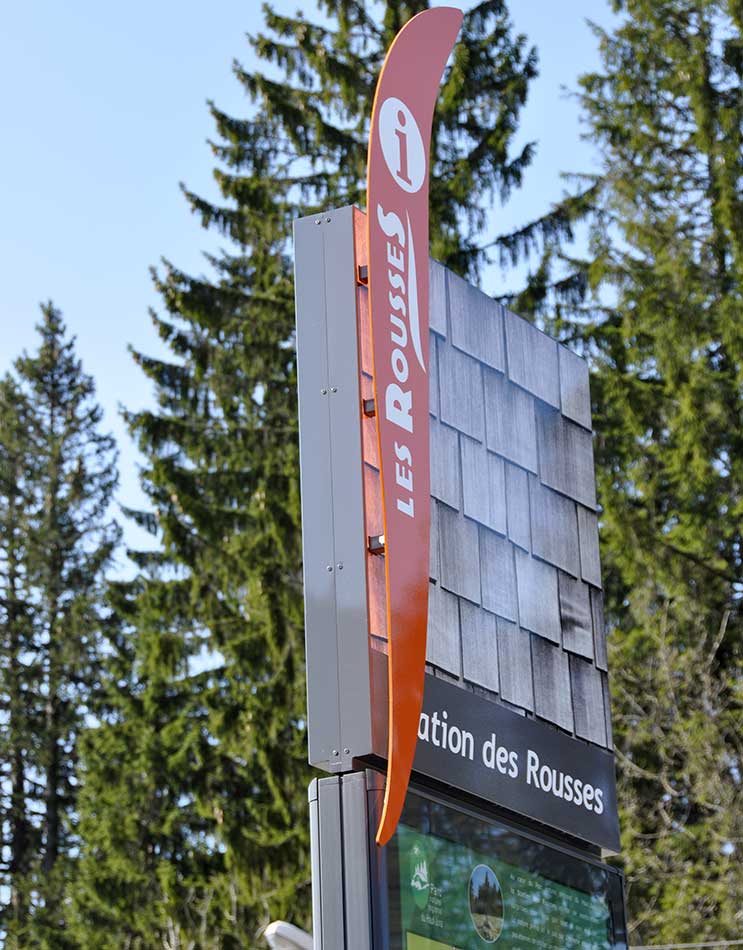 SIGNS USED TO PROMOTE AN IDENTITY IMAGE
In order to keep the pace with the growth of spontaneous information available across the region around Les Rousses, something which was starting to make getting around more complex, it became necessary to deploy signs for tourists.
Long-awaited signage
The information in place had a negative impact on the quality of the landscape and living standards for both residents and tourists. For this, Les Rousses wanted to put in place signs for tourists across the entire region. This region stretches across 4 municipalities: Les Rousses, Prémanon, Lamoura and Bois d'Amont.
A wider project
In order to tackle the ever-changing nature of commercial signage, we deployed a single-mast Local Information Sign system. This project also included Service Information Relays, totems with display windows, Lilla vision planimeters and Edito electronic panels.
An adapted graphic chart
The graphic chart for the signs for tourists borrowed symbols associated with the resort of Les Rousses. We incorporated the fox Rouxy, the resort's mascot, as well as the imitation tavaillon slate-roofs used on the units, a nod to the building fronts and roofs typical of the Haut-Jura region. These decors were created using digital printing.
Expertise
This wider project for signs for tourists required a study to be carried out. For this, our design office put together models and technical memos and searched for colours. Our strategy, from design to manufacturing in association with the mechanical design office and the decor manufacturing workshops, blends aesthetics with consistency.