/ Client
The city of Jirikov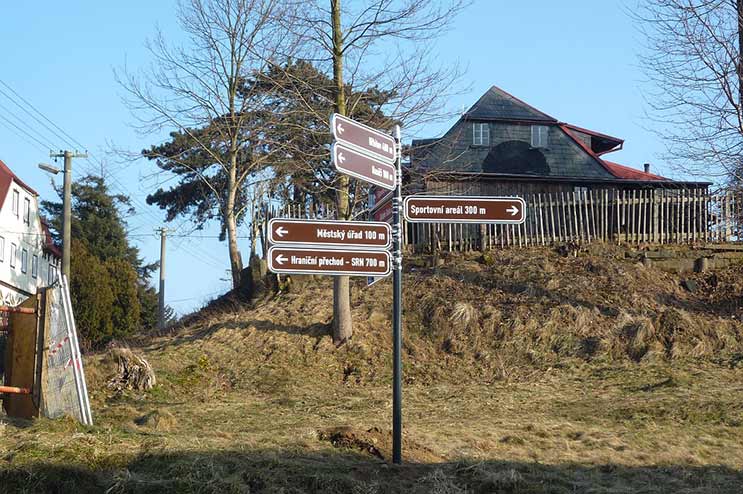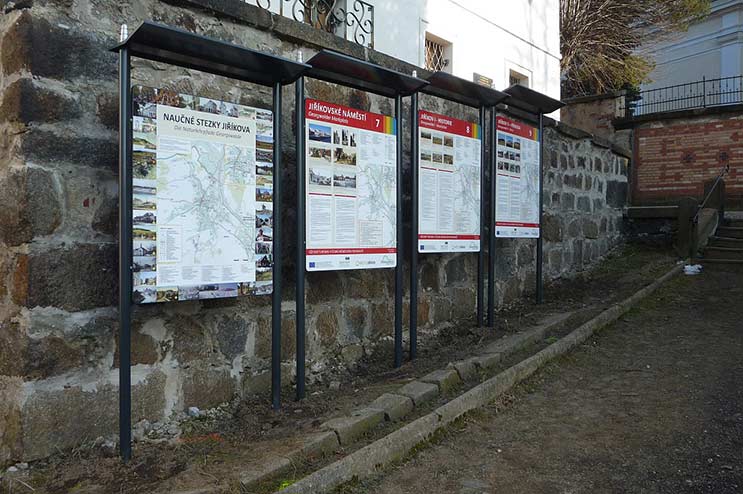 A project designed to preserve our memory
In an effort to capture and preserve their war history, the city of Jirikov in the Czech Republic (near the German border) called on our Czech subsidiary to create information panels and signposts.
Our skills at your service
As specialists in road signposting, we design, manufacture and install police panels, help ensure road safety, provide directional signs for guidance and temporary signs and panels to ensure safety on your building and work sites.
Thanks to our "production quality management system" (QMS) and our advanced manufacturing techniques, our vertical signs offer some of the very best quality in the country.
All of our production and installation activities are covered by "Action Control Plans" and a strict series of technical instructions.
All of our panels comply with the EN 12 899-1 standards. We also provide a range of EN 12 899-3 approved delineators and markers.
Key figures
39 Information panels
68 Direction signs